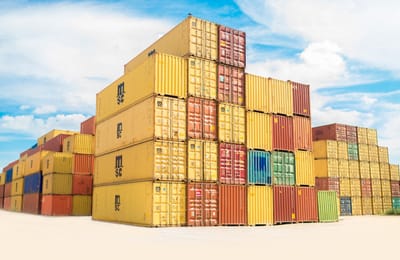 DG, the home of logistics and a leading provider in warehousing, distribution and supply chain management. DG Logistics, provides order fulfillment, cross-dock, storage, pick & pack services, and special added services, such as ticketing and relabeling. Equipped with a strong leading team and facility, capable of handling all your 3rd party needs, we consider your logistics goals our own.
In a world where time is key, and everything is happening in the now, DG provides customers access to their web-based system, allowing them to view live updates right at their fingertips. View real time status on the warehouse process from receiving, outbound, and inventory levels.
Josh Finkelman, the President, is the visionary of the company and has worked in the supply chain and warehousing industry for years. His extensive background in the industry helps drive the creativity and professionalism of our company. Josh's wealth of experience provides the ability to interface with our clients and command the most out of our employees.
Our People
At DG Logistics, we believe the foundation for our company, and the reason for our continued success, has always been our people. We retain some of the most highly trained, experienced, and motivated people in the industry, and we strive to keep this standard of professionalism by providing perpetual training and mentorship, as well as recognizing and rewarding excellence.
Our Mission
We are committed to improving the performance and profitability of our customers by providing custom tailored warehousing and distribution solutions. We believe that by doing this we can create value for our customers while providing a productive and pleasant environment for our employees.